Pass-through e-wallets: Big tech owners provide global reach
While there are fewer pass-through e-wallet providers in the e-wallet market than their staged e-wallet counterparts, they have a perhaps outsized reach thanks to the involvement of several major tech companies. We examine this sub-sector.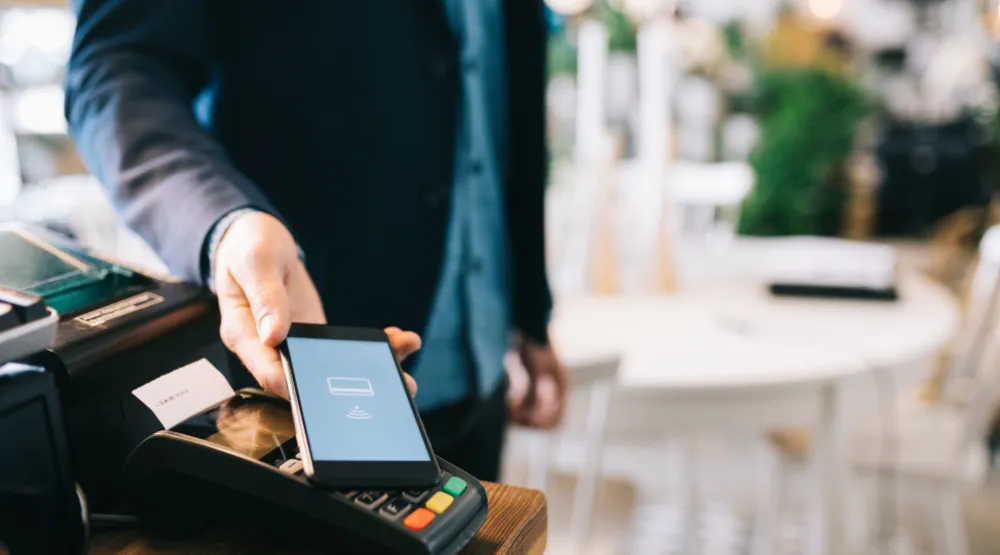 Based on how they are used to facilitate payments, e-wallets are broadly split into pass-through or staged e-wallets. A pass-through e-wallet typically holds cards or is linked to bank accounts, such that a balance is never directly held within the e-wallet.
This e-wallet type is more common in world regions where there is high credit card penetration – such as Europe, North America and the UK – since this is more compatible with the use of an e-wallet for holding cards instead of holding money directly. A staged e-wallet, on the other hand, usually holds money directly and a user can fund their e-wallet in a number of ways, including by making transfers from their bank account.
Two groups of pass-through e-wallets are highlighted below. The first includes global pass-through e-wallets, available in many markets across the world. These e-wallets are owned by technology companies that have a global presence through the creation of mobile phones; as a result, their e-wallets also have a wide reach.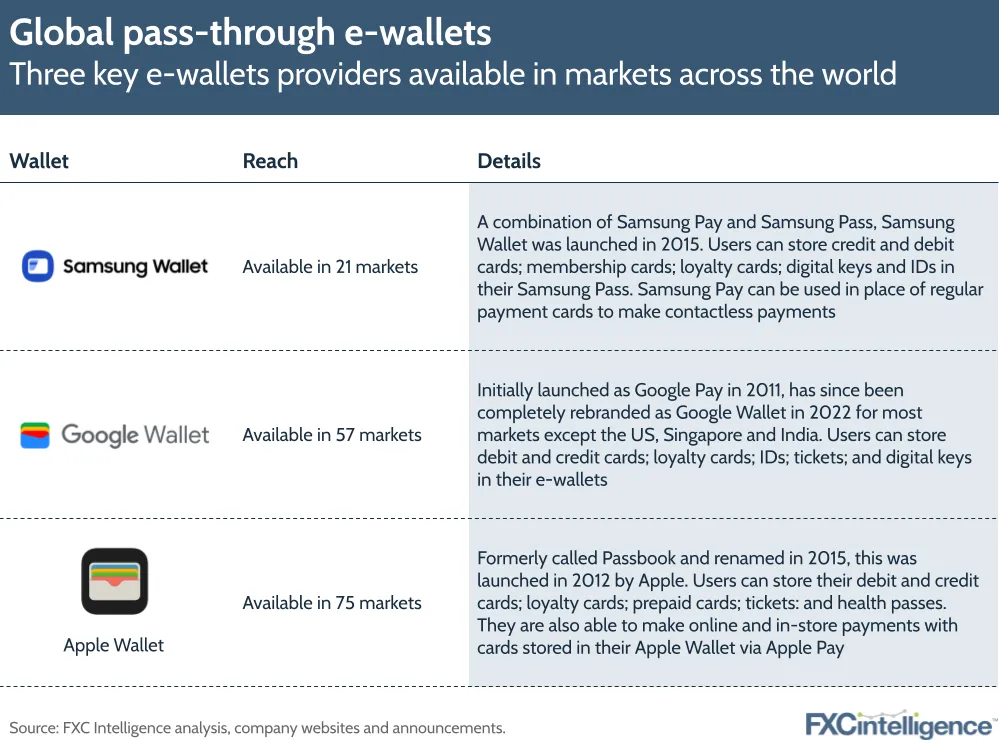 Global pass-through e-wallets add market-specific money transfer capabilities
In specific markets, these e-wallets have money transfer capabilities in addition to their use for in-store and online payments. For example, Samsung Wallet users in the US can get a Samsung Pay Cash card, which they can fund via a linked card and use to send and receive money within the US.
Google Wallet was previously known as Google Pay; it retains this branding in a few markets and has similar features to Samsung's offering. Google Pay users in India, Singapore and the US can send money domestically using the recipient's name, phone number, email address or QR code, depending on the specific country. In addition to this, US users are also able to send money internationally to India and Singapore. This means that Indian and Singaporean users enjoy international transfer receiving capabilities – albeit only from the US – in their Google Pay apps.
Apple Wallet users in the US are also able to make domestic transfers with Apple Wallet. The e-wallet houses Apple Cash, a digital card that can be funded from any debit cards added to an Apple Wallet. With Apple Cash, US users can send and receive money in Messages or Wallet on their iPhones.
Regional e-wallet players show more limited capabilities
Not all pass-through e-wallets are available across many world markets. The second group of pass-through e-wallets are available in a few countries at most. Unlike those in the first group, these e-wallets have not been developed as payment solutions for specific mobile phone owners so the e-wallet providers are not able to leverage an existing global user base.
Instead, these e-wallets are owned, at least in part, by national banks and provide payment solutions for their related markets by facilitating domestic transfers, as well as in-store and online payments.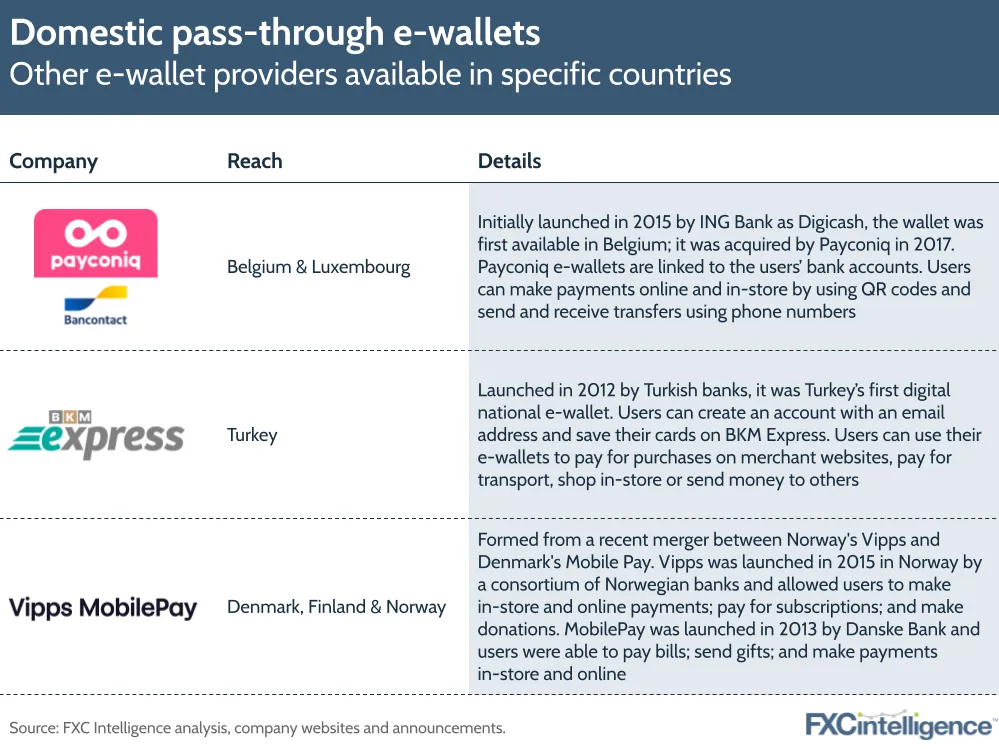 While the user bases of these e-wallets are not restricted by mobile phone brands, their money transfer capabilities are limited in other ways. For example, Payconiq users can only send money to other Payconiq users and BKM Express only allows users to send money to banks that support their money transfer service.
Vipps MobilePay may expand its offerings in the future as its recent merger matures but, for now, each entity only allows domestic transfers between its users. None of the e-wallets in the second group enable international sending or receiving.
While these e-wallets, particularly those in the first group, have a wide reach, there are fewer pass-through e-wallet providers than staged e-wallet providers in the e-wallet space. Staged e-wallets are also more prevalent in developing markets, where there is low credit card penetration and e-wallet use is growing rapidly. This is thanks to greater accessibility and their ability to cater to unbanked populations that do not have bank accounts or credit cards to pair with pass-through e-wallets.