FXC Intelligence CEO Daniel Webber and Research Analyst Valentina Vitali interviewed Lucy Liu, co-Founder and President of Airwallex, to understand more about the future strategy of the cross-border payments unicorn.
Please note each submission request for a copy of our Pricing Strategies Report will be reviewed by FXC Intelligence.
You will be sent the report within 3 working days if your request is accepted. It will not automatically download. A request must include a valid email address.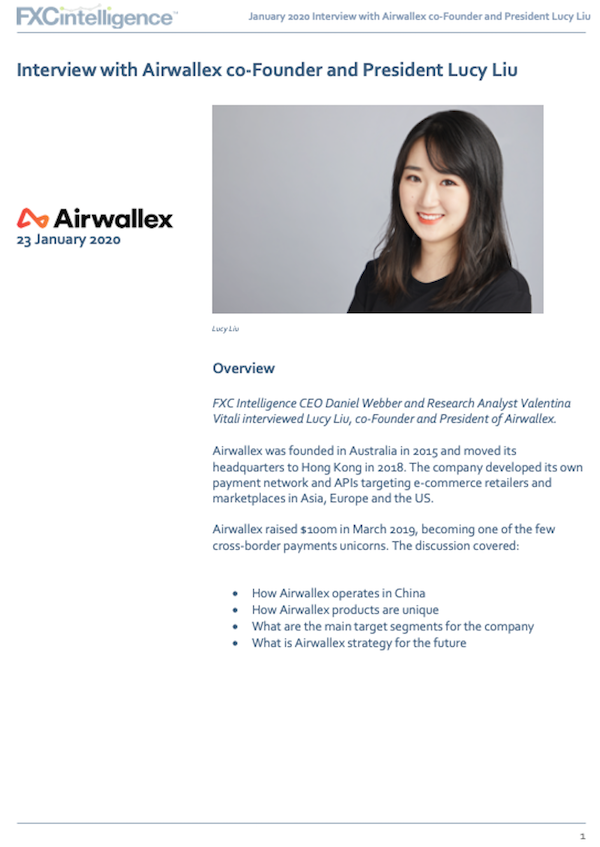 Airwallex was founded in Australia in 2015 and moved its headquarters to Hong Kong in 2018. The company developed its own payment network and APIs targeting e-commerce retailers and marketplaces in Asia, Europe and the US.
Airwallex raised $100m in March 2019, becoming one of the few cross-border payments unicorns. The discussion covered:
How Airwallex operates in China
How Airwallex products are unique
What are the main target segments for the company
What is Airwallex strategy for the future