Time to change your FX marketing – FCA changes ways payments can be marketed
Last week, the UK's Financial Conduct Authority (FCA) announced they are planning to change the way payment companies can market their currency and "bank-like" services. Last year, the FCA focused on the use of interbank rates across the sector but are still not happy. We expect these changes to impact every company in the space who is marketing to consumers or small businesses. Let's dig into it.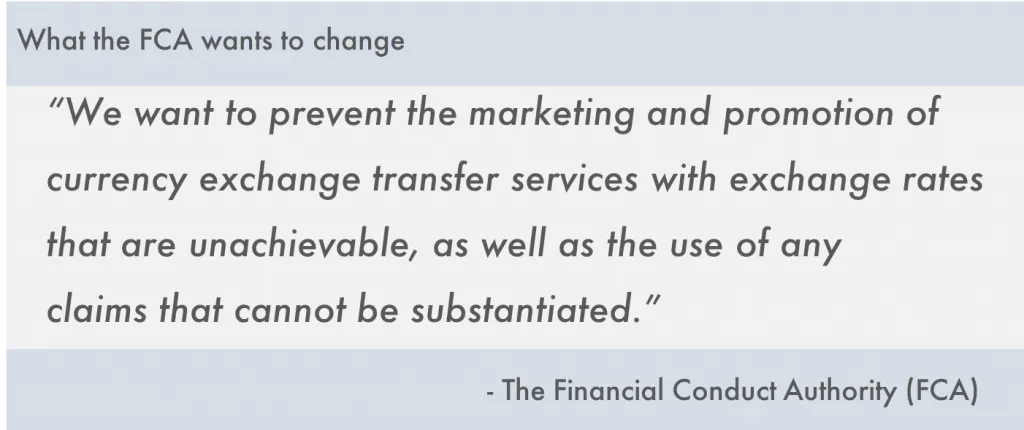 In addition to how exchange rates are marketed, the FCA is also concerned about the recent trend of payment companies offering bank-like services such as payment cards and multi-currency accounts and the potential for consumers to mistakenly believe the funds they keep in these accounts have the same protections as those in actual banks (specifically regarding the Financial Services Compensation Scheme).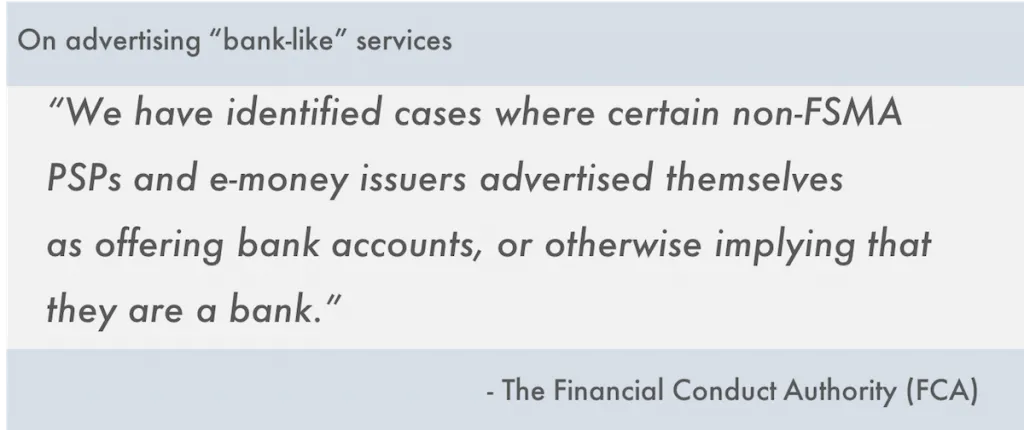 The implication of these regulations
1. Marketing messages will have to change
We've reviewed the websites and marketing messages of 50 of the biggest players in the space. Some organisations include claims of best rates while others still use the interbank rate. This will all have to change. In the FCA's words: "We have seen firms make claims that they offer the 'best' or 'most competitive' rate, seemingly without evidence, or by making comparisons based on exchange rate or fees alone, and not taking account of the overall cost to the customer."
2. Can you be a bank without being a bank
The FCA has made it clear that while it is very pro-innovation and all for companies delivering services that have typically been provided exclusively by banks, what they don't want to see is companies trying to claim the trust (and protections) of a bank when they are not, in fact, a bank. Providers of multi-currency accounts, wallets, and virtual accounts will all have to be looked at.

3. More competition, lower prices?
Two of the core stated goals of the FCA's new policies are to support competition and to lower prices for consumers. These new policies can be expected to have some impact but as the regulatory bar continues to rise smaller players in the space may find it harder to fulfil these burdens, which will ultimately reduce competition.
If you are looking to make claims about competitor pricing or bank pricing, our benchmark International Money Transfer Index can help. It's been licensed by the sector for a number of years and now tracks bank and non-bank pricing. Get in touch to find out more.