Don't believe all cross-border payments cost 3%
People often assume card pricing for international transactions is quite simple – a flat 3% or so. This is an assumption we've seen used far too often.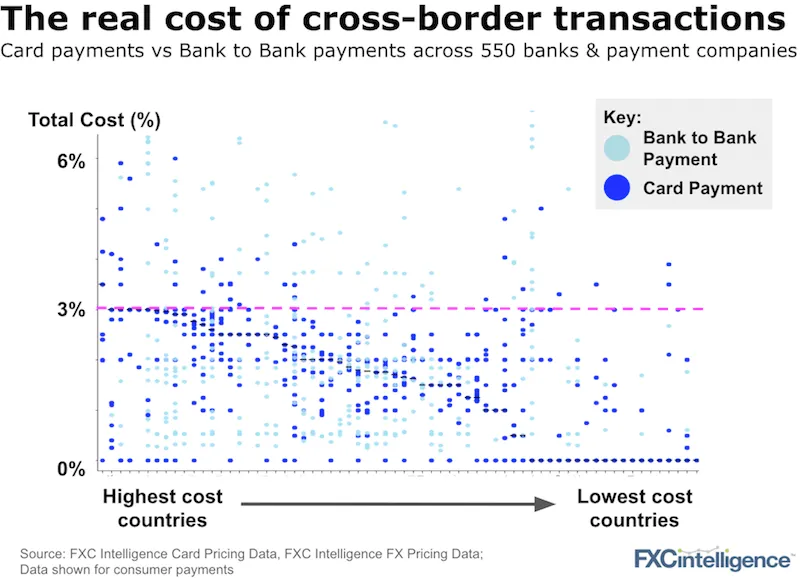 In fact there is an amazing variety of different fee structures, cross-border margins, FX margins, usage of intermediate currencies and different sets of network pricing (across Amex, JCB, Mastercard, UnionPay, Visa) driving cost differences between cards and issuers.
Across 60+ countries, the cost of making a cross-border transaction by card (dark blue) shows a huge variance similar to that seen for cross-border bank to bank transfers (light blue).
With the addition of card pricing, our overall cross-border pricing dataset now paints a full picture of the full range of pricing for any given bank or payment company.
Moreover, credit and debit cards are a mainstay product of banks and many other financial institutions. We've also seen more fintechs move into the space either adding card products (such as TransferWise, Nium) or leading with them (the new neobanks). That means the data you use has to be right.
Please reach out to us directly to find out how you can use our card data to drive your strategy and pricing in DCC, ecommerce checkouts, POS, ATMs, EU Regulatory changes or price optimisation.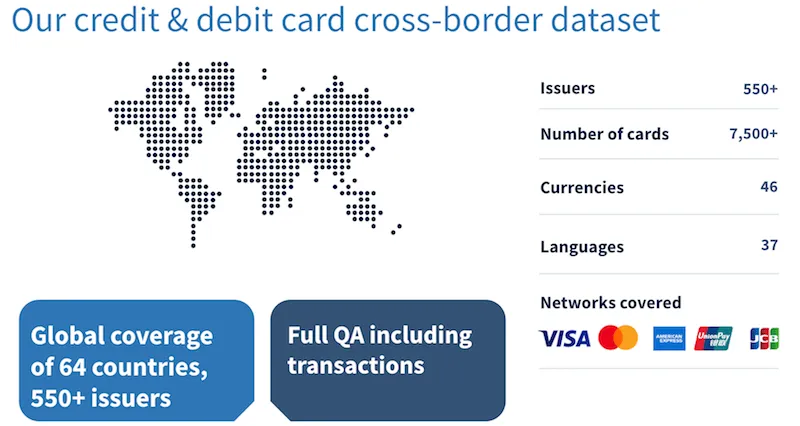 For more information on the data
Details on our debit and credit card pricing data