Digital money transfer platform Azimo has published its FY 2020 results, showing year-on-year revenue growth of 32% but increased losses as investment continues in the product and network. I caught up with CEO Richard Ambrose to find out how the company plans to continue its growth.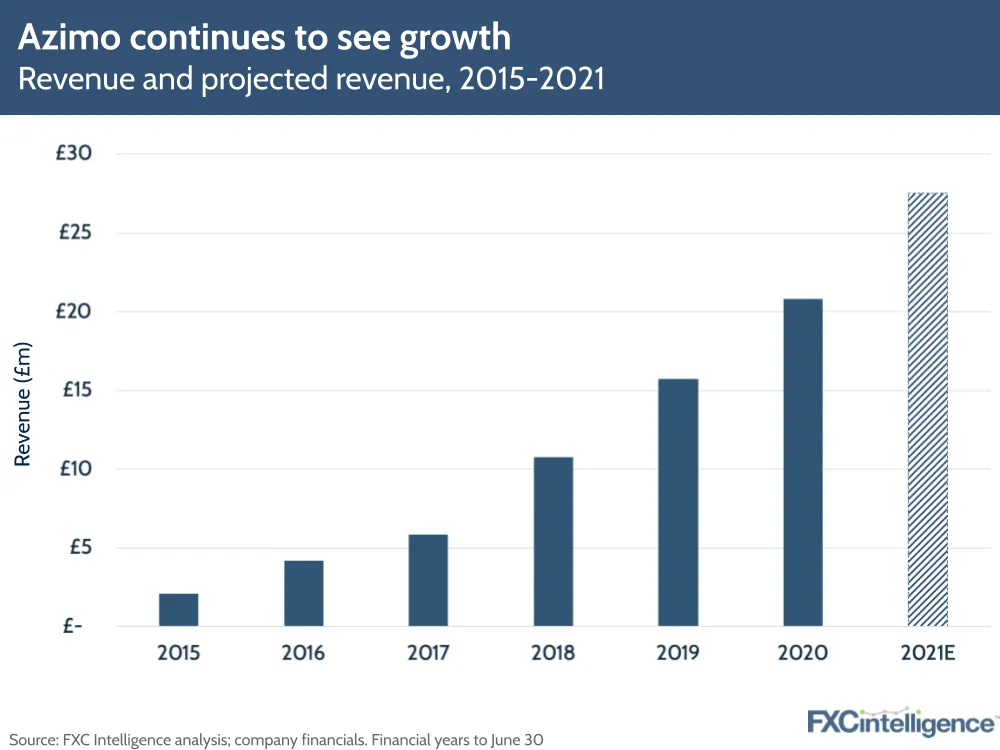 We expect Azimo to continue its revenue growth in the year to June 2021 at the same rate as 2019-20, with the pandemic helping to pull in customers several years earlier than they otherwise would have naturally switched to being digital users.
Looking to future growth, Richard says that the priority for Azimo is "network, network, network". As part of this, the company plans to increase both its breadth of coverage and the quality of service in some markets.
This will include the expansion of the platform to new remittance markets, as well as adding new and better partners in key markets over the next six months – key focuses here include Sri Lanka, Morocco, Egypt and Kenya.
On the pay-in side, Azimo plans to make it much easier to send from a bank account, and plans to add open banking capabilities to support this.

Azimo is an example of a focused, financially disciplined fintech. It hasn't raised the amounts some of its competitors have but it continues to grow, centered on its core.
What are the core capabilities of the leading remittance players?