Argentex hit by the pandemic but shows signs of recovery
Argentex has published its half-year results for the six months to September. Below, we take a look at how the company has fared through the pandemic.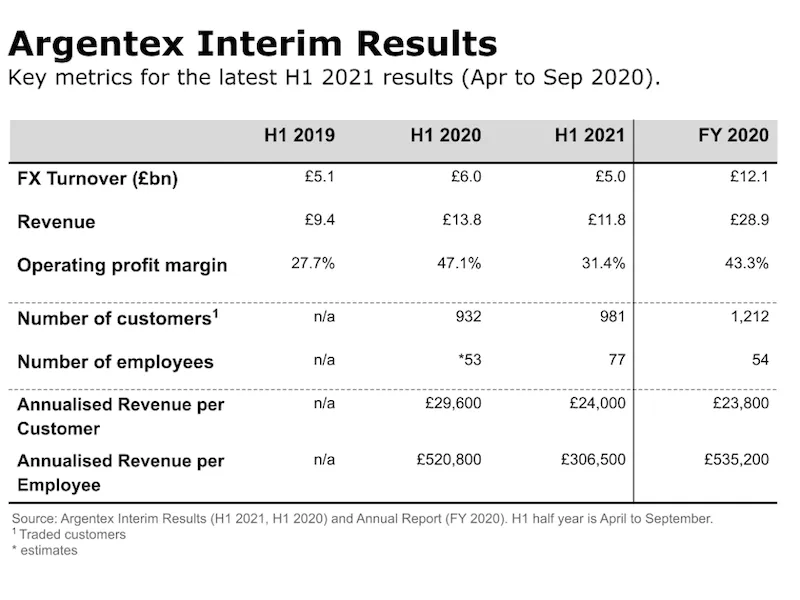 Some takeaways:
For the period to 30 September 2020, the company has seen a 21.9% drop in revenues, significantly reducing operating profit margins. This was largely the result of the pandemic as clients put dealing decisions on hold, causing a significant fall in trading volumes.
The company started to show some signs of recovery at the end of the period: revenue in September more than doubled that in August.
The previously industry-leading revenue per employee Argentex posted is beginning to come down as Argentex adds to its headcount to try to continue to scale.
Argentex's core mid-market customer has not had an easy 2020, putting a dent in the previous consistent growth pattern of the company. It also continues to operate in a highly competitive space and it remains to be seen what investment may be necessary to continue its previous growth rates.