Alpha FX raises FY 2021 projections
Corporate and institutional focused B2B player Alpha FX won't be reporting its 2021 full year results until March, but the company has issued a trading update that significantly increases the company's projections for the past year.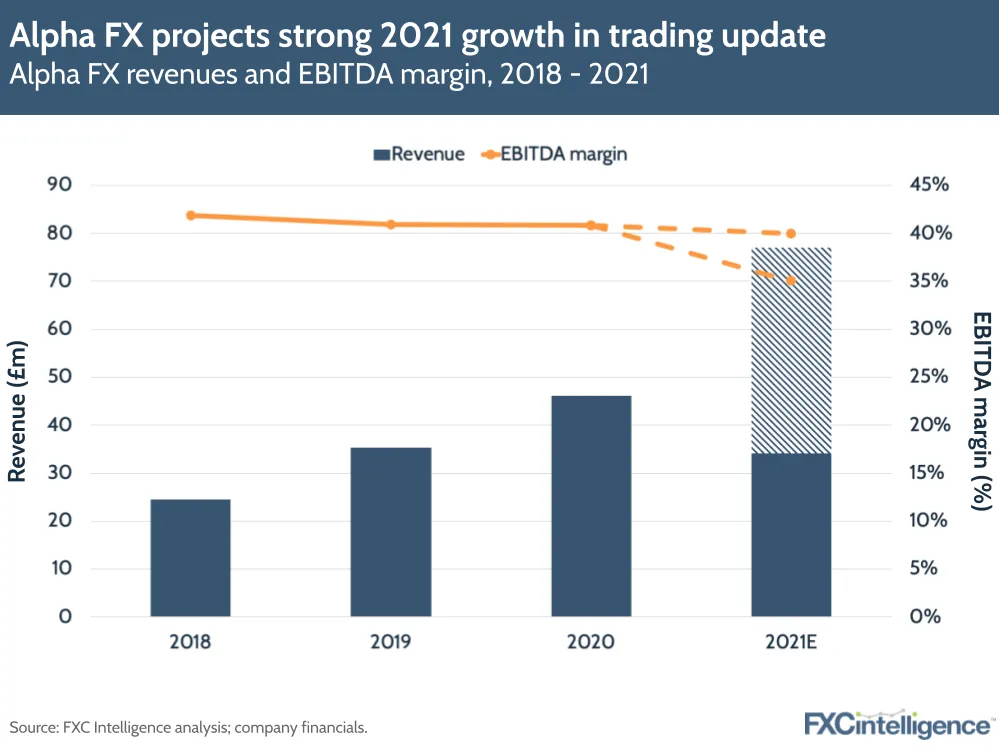 Thanks to a November and December Alpha FX describes as "exceptionally strong", the company now anticipates revenue to top £77m – a 67% increase on 2020. Notably, while H2 margins are still set to be impacted by major investments, including new offices and staff (headcount increased by almost 70%), this is now expected to be a far less significant drop than had previously been anticipated. The company is not yet seeing significant operational leverage as its costs continue to rise in line with its revenues, especially as it builds out the back office to support its new offerings.
In particular, Alpha FX's H2 was buoyed by strong FX risk management performance in its overseas offices, which is will be expanding further with the opening of offices in Italy and Australia in 2022. The company's alternative banking solutions division also saw substantial revenue growth, led by the launch of a new accounts product designed to help investment managers open accounts overseas.
Alpha had been one of the publicly listed payments companies to avoid the sector-wide devaluation of recent months but since the trading update was released, the stock has lost around 20% of its value. We'll be watching closely for a rebound.