We last spoke with
Bill Barhydt
, Founder and CEO of bitcoin based international payments company, Abra, in April of this year. FXC Intelligence CEO, Daniel Webber, had a chance to catch up with Bill at Money20/20 last week, and received some exciting updates about Abra.
What Worked – What Didn't
Consumers are successfully uploading their digital wallets from their banks, which is an exciting advance for Abra since April. Abra is now using retail tellers for received payments, as well, helping further build out Abra as a money transfer option. Previously, Abra was using individuals as "tellers." Bill told us this didn't quite work, as it provided too many issues around both liquidity and regulations. According to Bill, it would require an "uber type of network" which is simply not in the cards for Abra at this time. This roadblock hasn't discouraged the people at Abra one bit – in fact, since April, Abra's app is now capable of being an external bitcoin wallet.
Less Remittance, More Bitcoin
Abra is now less focused on the remittance aspect of their app, and instead they are focused on their capabilities as a bitcoin facilitator. Abra's app provides one of the easiest ways for consumers to purchase bitcoin. Buying and holding foreign currencies is still a part of Abra's offering, but the main focus is now bitcoin buying and selling.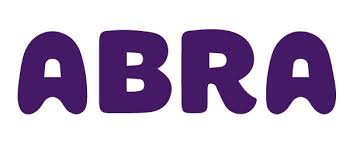 Liquidity, Goals for Users, Typical Abra Users
Abra's main goal is to increase liquidity options for their users, in other words, they want to be able to offer users more ways to load money onto their bitcoin wallet. This money could be loaded via currency or other alternative coins, such as ethereum. In the end, Abra has three goals for their users –
The ability to purchase and speculate on bitcoin (eventually other cryptocurrencies as well)
Hold and trade multiple currencies
Send money
Abra's current core customers are Gen Xers and Baby Boomers, those aged 40-60, these customers tend to be people with spread out investments who want to put some of their money into alternative coins or cryptocurrency.
Abra's Most Exciting News
At Money 20/20, Abra announced that Foxconn had backed them up with 16 million in Series B funding. This funding will help Abra with several of their long term goals, including
Facilitating cross-border peer-to-peer lending using bitcoin outside of the G20 countries
Enabling the middle 2.5 billion consumers worldwide who can afford mainstream domestic products, such as iPhones or washing machines, but only via monthly payments.
Transforming the traditional consumer electronics business into a leasing and finance business – it is this aspect that most excited Foxconn.