Ebix eyes Indian IPO as revenue grows
Ebix has published its Q4 and FY 2021 results, with a particularly strong year fuelled largely by EbixCash, its India-based consumer platform. Offering services that include travel money, bill payments, mobile wallets and remittances, EbixCash is Ebix's main cross-border offering. However, it is making moves to go public in India, having filed a Draft Red Herring Prospectus for an IPO with the country's regulators the day after it published its results.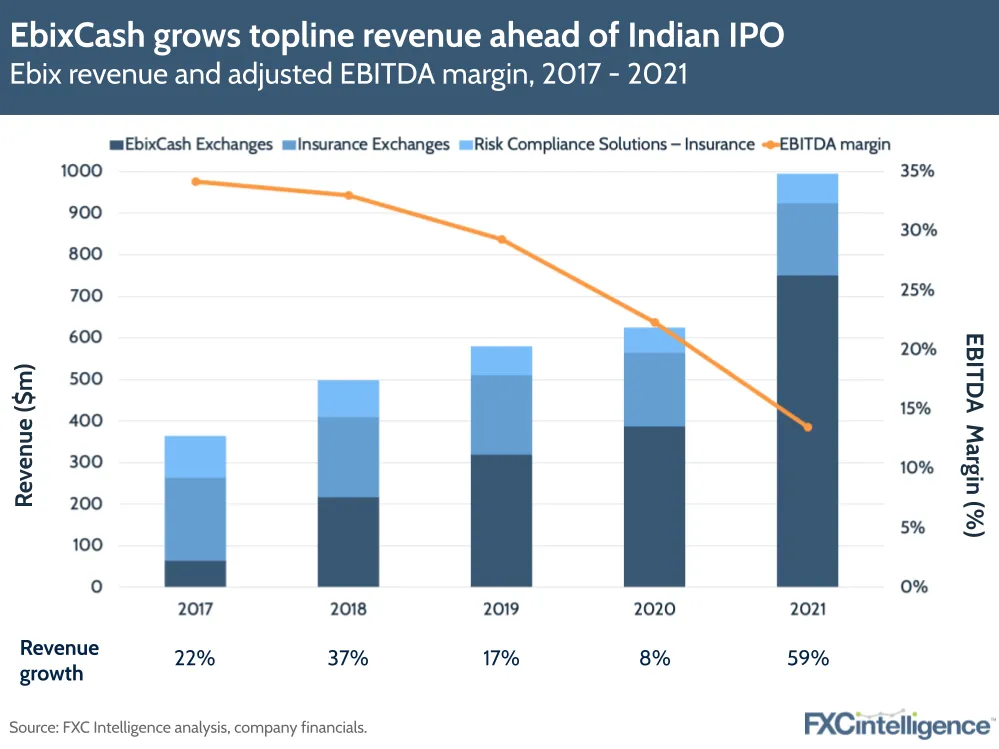 Key takeaways from the results:
The company saw a significant YoY revenue climb of 59% to $991m, with Q4 seeing 39% growth to $266m. However, EbixCash was responsible for most of this increase, seeing a YoY increase of 94%. It is the only segment to see consistently positive growth over the past five years, with Risk Compliance Solutions seeing its first positive growth of 17% this year and Insurance Exchanges shrinking every year.
The company is continuing to see headwinds from Covid-19, which hit its travel, remittances, e-learning and global consulting revenues. However, it saw growth in all geographies except for the UAE.
Looking to 2022, Ebix anticipates improved travel to positively impact the business and is focused on growing its franchisee business to capitalise on this. It also plans to continue to reduce debt, having cut around $50m in FY 2021.
EbixCash is set to see an IPO of up to $787m, with around $350m to be used to reduce the company's outstanding debt.